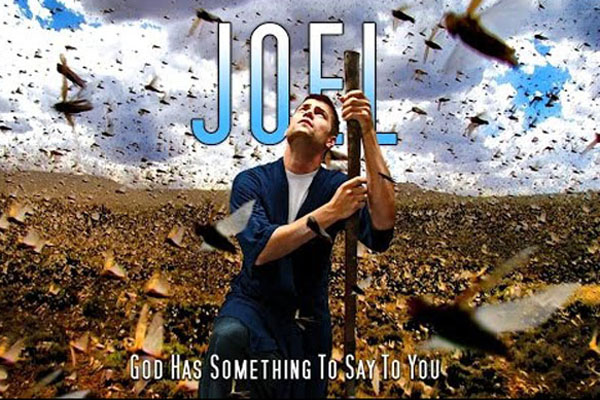 Hi GAMErs,
Today we begin the book of Joel.  Not much is known about Joel.  We do know that he was a prophet living in Jerusalem and his name means "Jehovah is his God".  His dad's name was Pethuel (meaning "Vision of God").  Many scholars believe Joel was probably written soon after the Israelites returned from exile in Babylon in 538 B.C., but there are numerous other theories as well.  That said, Joel is a powerful book with some important lessons for us today.  Let's go!
On verses 1-12:  Here in very poetic language Joel talks about a locust plague that has ravaged his land (v4).  The plague has left his people with little or no crops and vegetation. Fields are ruined (v10) and grain is destroyed (v10).   Vegetation in Israel has dried up (v12) and along with it the joy of the nation (v12).  It is a time of mourning for all people in Israel (v8), from drunkards (v5) to priests (v9) to farmers (v11).
Later on in the book of Joel, God will promise to repay the Israelites for the years that the locusts have eaten (2:25).  He will promise to restore provision and joy to the people once again (2:22-24).  But in the meantime, here in chapter 1 Joel leads the people in weeping, grieving and mourning their loss.
What can we learn from this?  Two lessons:
1.  When you encounter an especially painful, hurtful time, it's okay to grieve.  As Ecclesiastes 4:4 says, there is "a time to weep and a time to laugh, a time to mourn and a time to dance".  Give yourself the time you need to grieve when you go through tremendous loss.  When you grieve in God's presence, you give God an opportunity to work in your life.
2.  Sometimes things need to get bad and then worse before things can get better and we can see God's glory.  That's what happened in the book of Joel, and that's what often happens in our lives as well.  While none of us likes going through tough or uncertain times, it is also in our tough and uncertain times that God works His greatest miracles.
So if you're going through a difficult season, don't despair.  Don't think that God is not there or He doesn't care.  God is not finished with your story.  He is writing a story that is greater than anything you could write for yourself.  But just like any great story, heartbreak, grief, disappointment, defeat, loss and failure often come before the hope, the lesson and the final victory.  So when things go from bad to worse, remember: God is not finished writing your story.  The best is still to come.
Heavenly Father, thank You that You are not finished writing my story.  Thank You in all things You work for the good of those who love You.   Thank You that every hurt, every pain, every loss and defeat are things You will use to ultimately display Your glory through my life.  Thank You that because of Jesus and the hope we have in Him, the best is always yet to come.  In Jesus' name, AMEN!